SuckleBusters Pork Belly Burnt Ends

By: Darrin Williams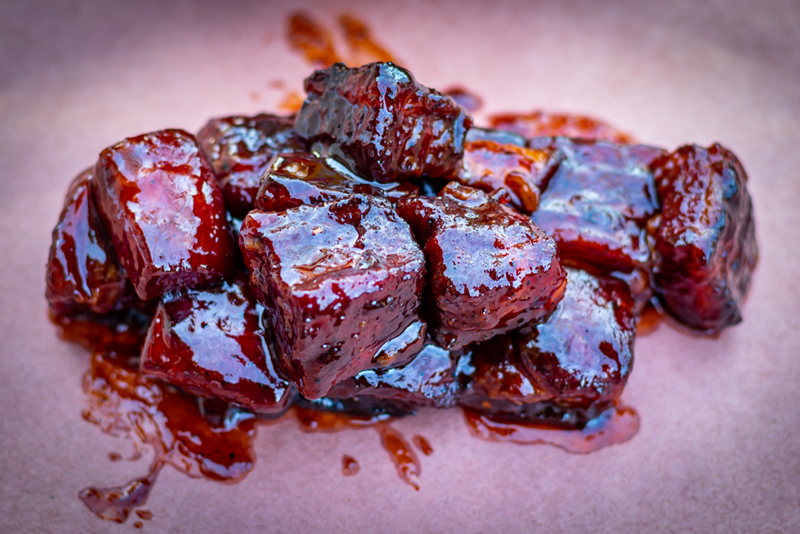 Ingredients:
- 3 lbs Skin-off pork belly (approximately)
- Olive oil
- SuckleBusters SPG, Hog Waller, and Texas Pecan BBQ Rub
- 2 TBSP honey
- 2 TBSP butter
- 1/2 Cup SuckleBusters Original BBQ Sauce
- 1/4 Cup SuckleBusters Honey Glaze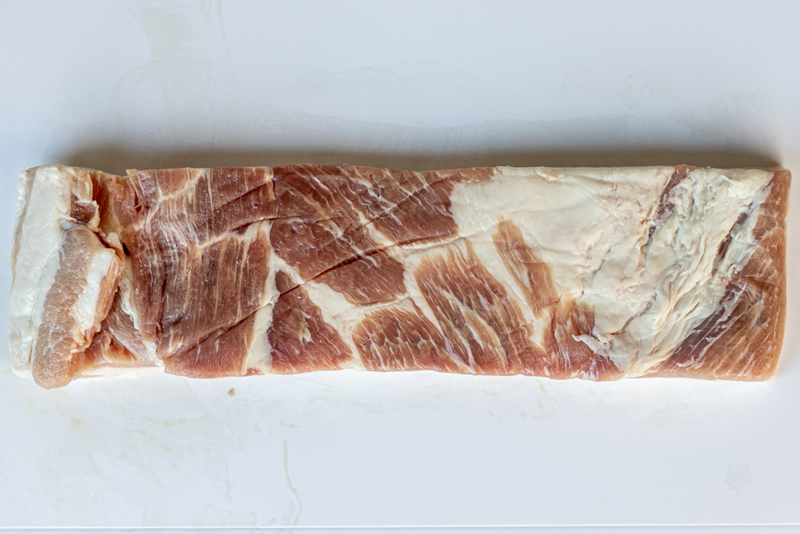 Preparation:
1. Remove pork belly from packaging and pat dry with a paper towel.
2. Once dry, cut the pork into 1.5-inch cubes.
3. Apply the olive oil, cover thoroughly.
4. Dust with a light layer of SPG, coating all sides. Next, apply a thick layer of Hog Waller, and then finish with a light coating of Texas Pecan BBQ Rub.
5. Move the cubes to an oiled jerky rack (or cooling rack).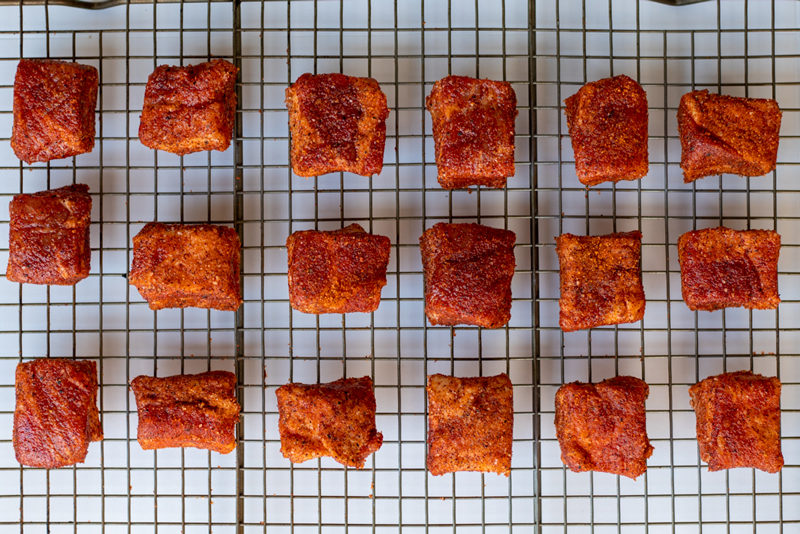 Cooking:
1. Pre-heat your smoker to 250-275º.
2. Once your smoker is up to temp, put your pork belly on the smoker and close the lid.
3. After two hours, check to see that bark or "crust" starting to develop, and they should have a dark mahogany "burnt" look to them. If, after two hours, they don't have the color, continue cooking, checking every 1/2 hour until the color is correct or the internal temp measures 165º.
4. Remove the burnt ends from the smoker, place in an aluminum pan.
5. Add 2 TBSP butter, 2 TBSP honey, and 1/2 cup of SuckleBusters Original BBQ Sauce.
6. Cover the pan with foil and place it back on the smoker at 250-275º. Cook for 1 hour.
7. After 1 hour, check for tenderness. When done, the burnt ends should almost fall apart when probed. The final internal temp will be somewhere between 190-203º.
8. Add 1/4 cup of SuckleBusters Honey BBQ Glaze Finishing sauce, and toss the burnt ends, covering completely.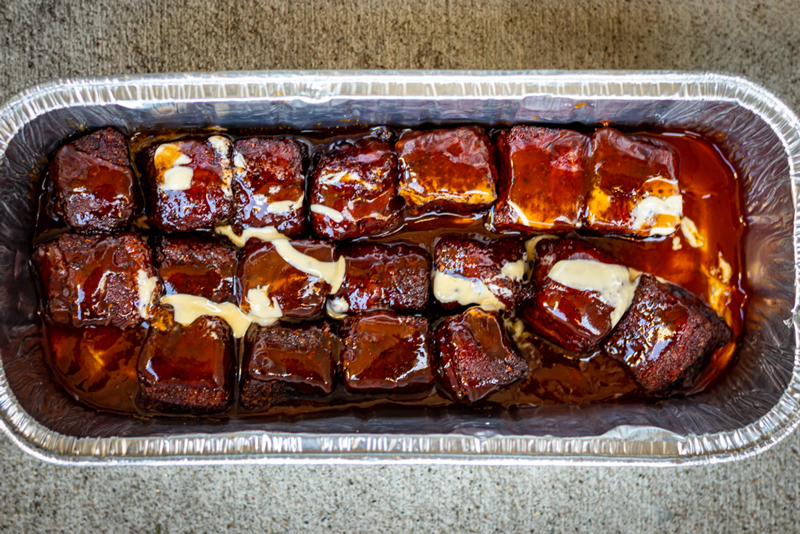 9. Continue cooking for 10-15 minutes longer to allow the sauce set. Remove from the smoker and rest for 10 minutes. The meat will have a beautiful glaze and shine.
10. Serve and enjoy!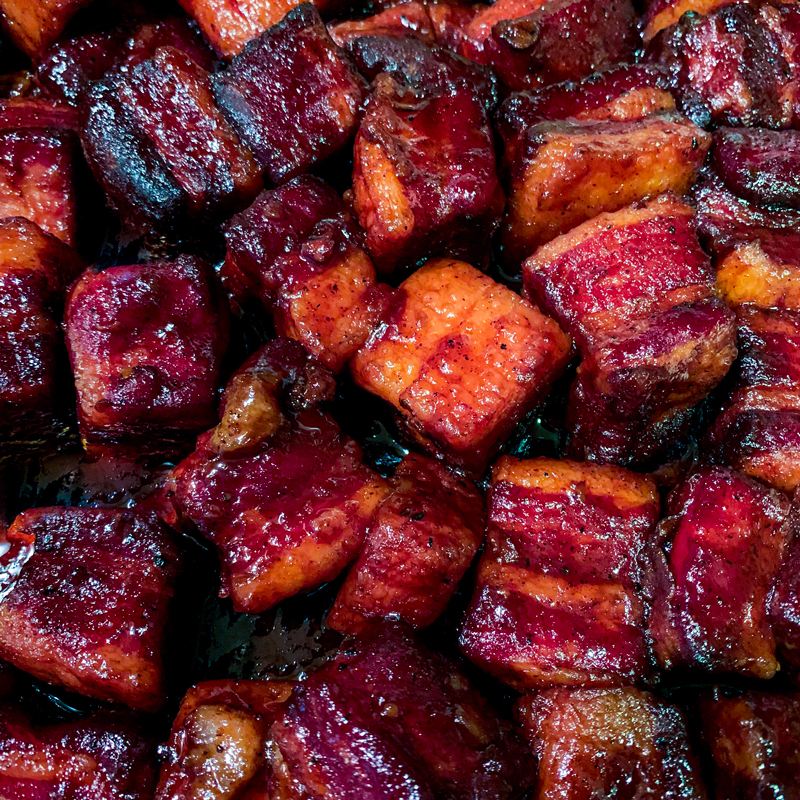 The result is sweet, salty, and melt in your goodness. Around here, we refer to it as "meat candy," and it is every bit of that!